For many the appearance of GNR was the highlight of the California festival but OJ Simpson and a certain Vermont senator also had their fans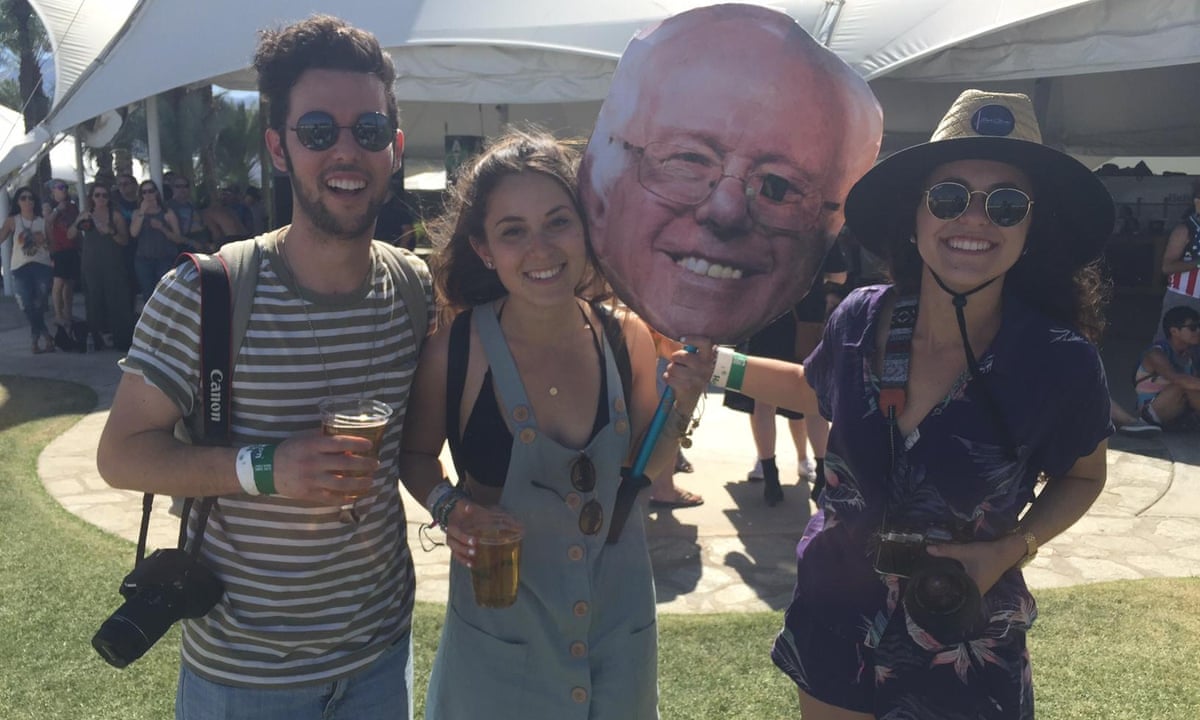 Guns N Roses headlined on Saturday night at the Coachella music festival in Indio, California, to the delight of many.
Of course, this being a gigantic music festival intended to have something for everyone, there were just as many people disappointed by what they witnessed: an injured Axl Rose looking constipated on what looked like a giant electronic toilet. Maybe it only looked like that to me because my brain was fried from constant exposure to the sun and too much lager.
Even if I, and quite a few of my fellow festivalgoers, werent satisfied by the long-awaited reunion of Axl, Slash and Duff McKagan, there were plenty of folks who were. Before their performance, I went in search of the men and women who braved overpriced tickets, overpriced beer, overpriced food, overpriced parking, and vomit-inducing toilet odors to experience a small piece of rocknroll history.
Source: http://allofbeer.com/slash-and-bern-guns-n-roses-fans-on-coachella-sanders-and-banana-shirts/